Spinal Compression Fracture
Osteoporosis causes bones to lose their density and strength with aging, which places them at greater risk of fracturing.  Other causes include trauma such as a fall or motor vehicle accident, and some types of cancers affecting the spinal vertebrae.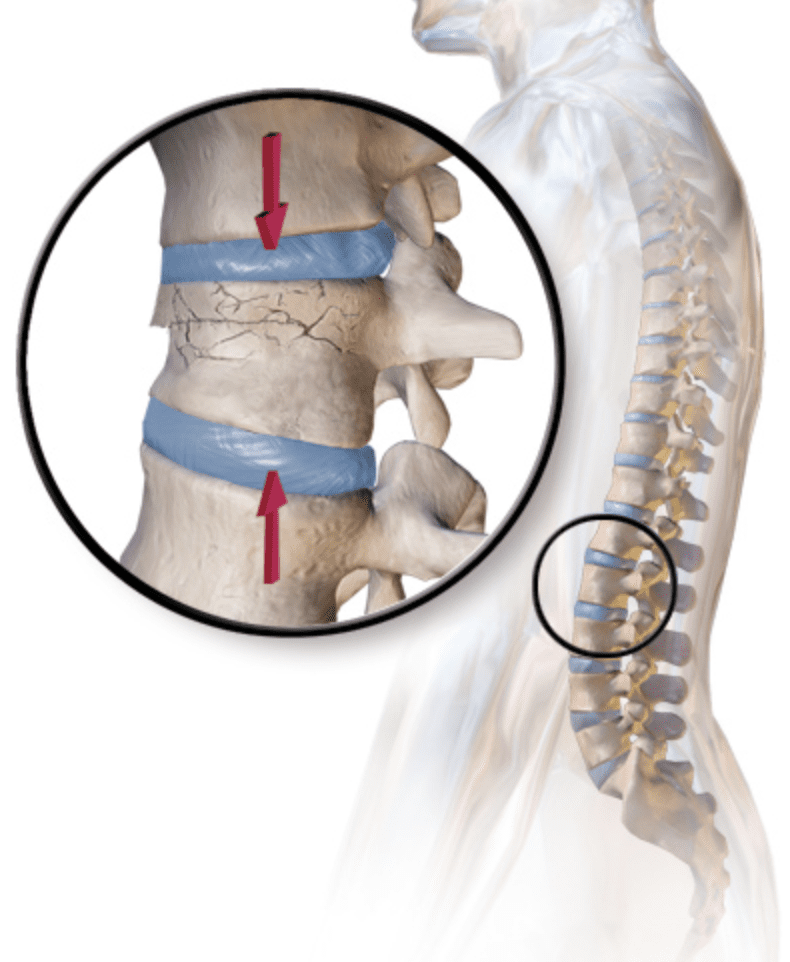 Compression fractures occur most commonly in the mid to lower back due to the weight bearing load of the spine where the vertebrae can become crushed. Symptoms range from severe pain to no pain at all. Compression fractures can lead to progressive deformity where it causes the back to become rounded and bent forward. This forward curvature of the spine can affect quality of life making it more difficult to breathe, eat, walk, or sleep.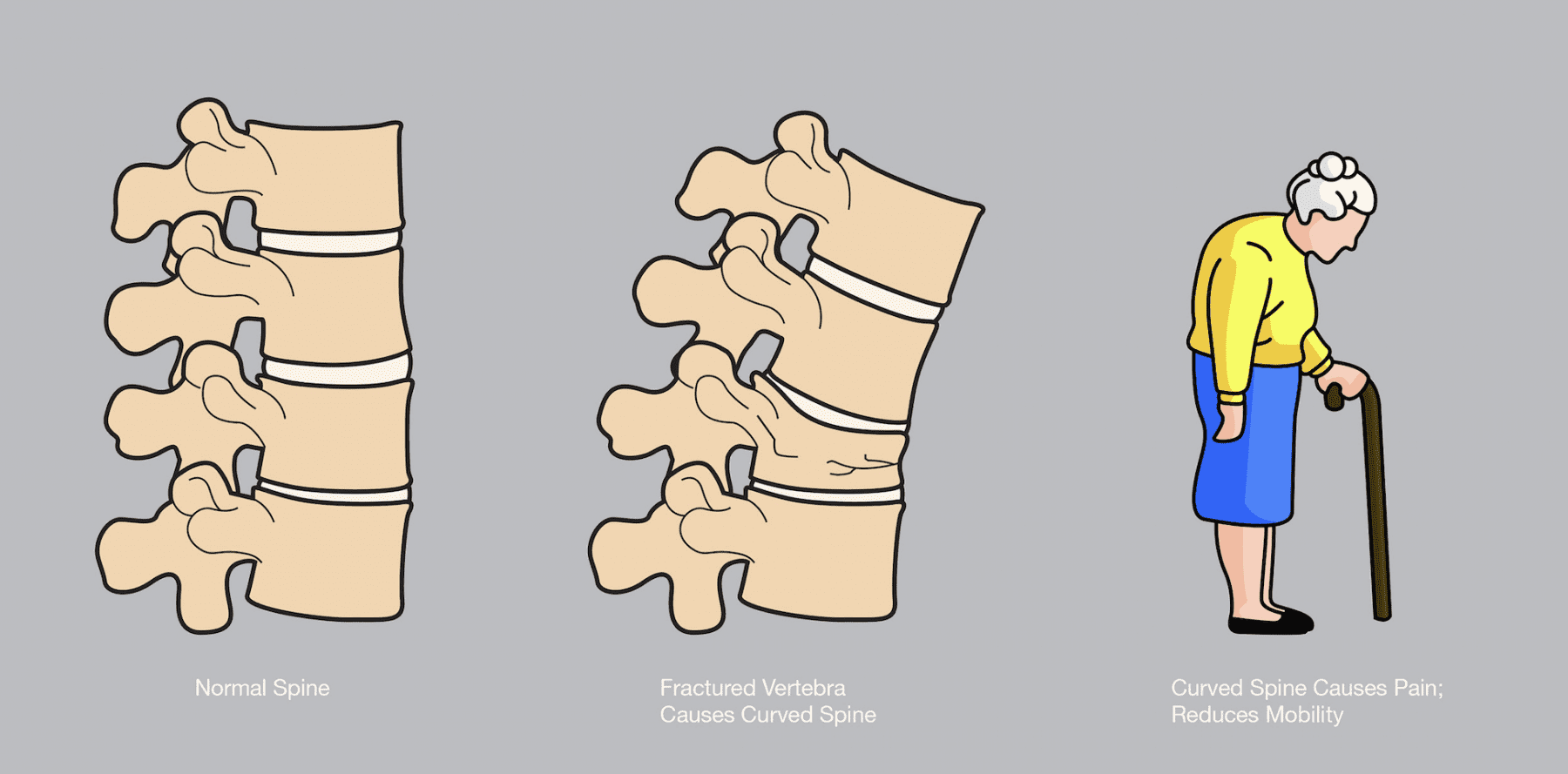 What is Kyphoplasty?
Kyphoplasty is an outpatient image guided procedure where bone cement is placed into the fractured bone stabilizing the spine. Patients who benefit the most from kyphoplasty include those with osteoporosis or age related bone loss, those on steroids or with tumor involvement of the bone.
The main purposes of kyphoplasty are to:
Stop the pain associated with the fracture
Stabilize the vertebra
Restore vertebral body height
By achieving fracture stabilization and correction of spinal deformity, patients experience significant reduction in pain and improvement in mobility, thus leading to an overall improvement in the quality of life.
Am I a candidate for Kyphoplasty?
Kyphoplasty is an elective image guided procedure to treat painful compression fractures of the spine that have not responded to conservative treatment measures such as rest, medication, or back bracing.
Indications include:
Vertebral compression fractures due to osteoporosis
Vertebral compression fractures caused by weakened bones in patients with diagnoses such as metastatic cancer, kidney disease, lymphoma, and multiple myeloma
Severe pain and deformity related to a vertebral fracture that is unrelieved by conservative treatments such as pain medications and bracing
What to expect
The procedure is performed under sterile conditions in an outpatient setting with local anesthesia and moderate sedation.
Your Interventional Radiologist will make a tiny pinhole incisions over the fracture site
A device is placed into the broken bone and a cavity is created
Bone cement is then inserted through the needle into the fractured bone
Once the cement is carefully placed, everything is removed and the cement will harden in minutes
Results
Many patients feel immediate pain relief following Kyphoplasty. Others may take a few days or weeks before showing improvement.
The above information explains what is involved and the possible risks. It is not meant to be a substitute for informed discussion between you and your doctor, but can act as a starting point for such a discussion.
Contact us for a custom treatment plan