Scrotal Varicocele
A varicocele is an enlargement of veins within the scrotum
and is similar to having varicose veins in your legs. Because of malfunctioning
valves the blood can therefore pool increasing the pressure in the veins around
the testicle.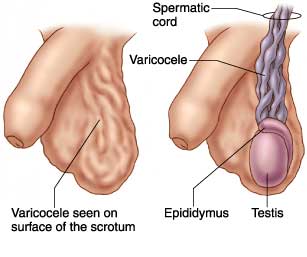 A varicocele may present as a swelling (sometimes described
as a 'bag of worms') or dull aching discomfort that may be worse on standing
for long periods or on straining. It is associated with a reduced sperm count
and fertility problems (it is thought due to the heating effect of the
distended veins on the testicle).
What is Varicocele Embolization?
Varicocele can be treated by an embolization procedure or surgery. Embolization is a non-surgical, outpatient, minimally invasive technique that uses x-ray guidance to place tiny coils and embolic fluid in the abnormal blood vessels causing them to close down.
Am I a candidate for Varicocele Embolization?
Treatment is offered for males who have:
Fertility problems (problems fathering a child)
Pain
Boys with a smaller testicle; at a higher risk for fertility problems when they are older
What to expect
After a local anesthetic, a tiny catheter is placed into a vein in the groin or neck.  The Interventional Radiologist then uses the x-ray equipment to guide the catheter into the variococele.  A combination of metallic coils and a special fluid are placed directly into the abnormal veins causing them to close. Once the veins are blocked, the catheter is removed.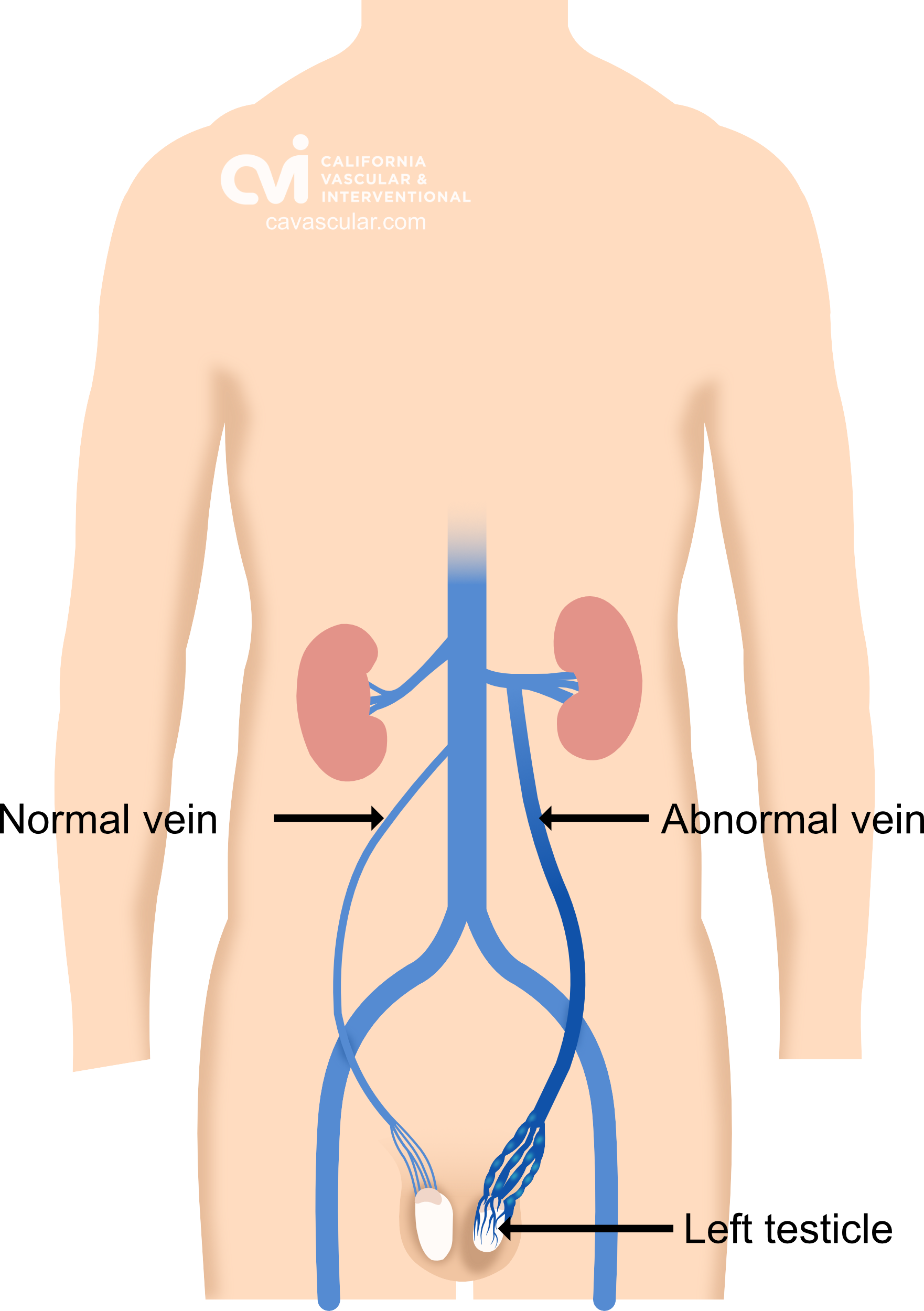 Results
Varicocele embolization is the least invasive treatment option compared with surgery and does not need an incision into the scrotum
There is a lower rate of complications compared to surgery
Embolization is as effective as surgery when measured by improvement in pain and semen analysis
Shorter recovery time when compared to surgery
General anesthesia is not used for embolization, whereas most surgery is done under general anesthetic with the associated risks and side effects
Embolization is an outpatient procedure so you do not have to stay in hospital overnight
The above information explains what is involved and the possible risks. It is not meant to be a substitute for informed discussion between you and your doctor, but can act as a starting point for such a discussion.
Contact us for a custom treatment plan